About
About
The prestigious in the one that includes the brands with other brands such as (Cuchillos de Supervivencia – Survival Knives). Forester Group has a brilliant and an impeccable career, it's one of the most prestigious national and international factories.
Within Forester Group we find our brand, J&V Adventure Knives. J&V is well-known for its exotic catalog, their current designs are not the usual models you could find in the cutlery , J&V is always innovating, both in materials and exclusive designs as never seen before in Albacete.
The story of J&V goes back more than 70 years, goes back from grandparents to grandsons. Currently J&V is led by , Cutlery Artisan named by the Government of Castile-La Mancha with craftsman license number 0200195.
Throughout his life he has received more than 20 awards in different national and international contests. Some of these prices are:

J&V designs are highly valued by their users as one of the that has been ever made. are some of the examples of the multitude of collectives that trust on J&V products to perform their daily tasks. It's one of the few national brans which are always innovating on technical and aesthetical improves, such as cryogenic tempering, luminescent materials for the handle, custom designs made on G-10 that imitate military patterns, etc.
Among their most known knives we find names like , but above these all stands outs (named the best survival knife by the specialized press back in 2010) along with the tactical folding knives SV1 to SV4.
All these designs have been born from the mind of the talented crew of J&V and the exceptional collaboration with some of the best cutlery designers.
Most of the J&V products are made in the magnificent , tempered with a special heat treatment that makes it reaches the optimum hardness of 58 HRc.
Nevertheless, J&V made their designs in other steel such as , etc. J&V Adventure Knives has become one of the models in the cutlery world, valued by both, stores and wholesalers and their users. J&V is a global trend on the cutlery business.
About
Our Features
WHO WE ARE? KNOW US BY !
Our quality stands above everything, we won't stop until reaching the optimal result in our products. These quality standards can be also applied in terms of service, technical support and expertise advice to every of our clients.
We work hard, every day we try to keep improving our products offering our clients our best, do you have an idea to make your own design? Is there anything we can improve? Just ask for it, we work hard to meet our client's standards and their request.
The success is the sum of small efforts. We are aware of every tiny detail that could mess it all up, our products have been manufactured paying attention to every detail.
This won't be possible without the collaboration of our talented crew, our professional team complements with a skilled crew of designers, influencers, reviewers, photographers, etc.
Our clients are our best friends and a good friend do not leave his friends at the altar, our dedicated employees are always happy to assist you with his know-how and experience in order to solve any potential delay or problem. Now, some of our products features:
HEAT TREATING
Among our heat treatments you can find some of the latest innovations such as a vacuum treatment, salt treatment, oil tempering or even cryogenic treatment. We are always improving our materials and our crew is always digging on the cutlery world to find the best treatment to ensure the maximum quality.
DIFFERENT STEEL TYPES
Our products are manufactured using topnotch steels such as MV-58, a special steel only used by us. With a special heat treatment that ensures our products always have 58 HRc, the optimal hardness to endure every task. On our steel catalogue you can find some other like 1095 Carbon steel, Sandvick 12c27, Böhler N690Co, etc.
ARTISAN HANDMADE
All our products are handmade by our expert craftsmen making excellent artisan work. More of the 80% of the process of making our knives is handmade.
OUR MATERIALS
Our handles are made using a wide range of materials, we can even customize our designs with a material used on another of our products. Our most common materials include natural materials such as woods (cocobolo wood, walnut wood, curly birch wood, olive wood, etc.) and different horns and stags (bullhorn, ram horn, deer stag antler, etc.) Among the synthetic materials we use a wide range of micartas, G-10, juma®, etc. All of them can be customized with exclusive patterns and designs.
INNOVATIONS
We offer our clients different and complementary services such as the laser engraving, laser cutting, CNC cutting and milling, etc. Do you need any extra service? Do not hesitate to contact us!
OUR TARGET
Do you like HUNTING? We do! On our catalogue you can find a wide variety of hunting knives, please check the following section to find them out! Are you on the bushcraft and survival thing? We are! We have an even wider variety of knives for bushcraft and survival addicts, please check it out! Oh wait! Do you prefer a tactical knife? Your thoughts are music to me! Please check out our catalogue to find our top-sold tactical and military knives.
Our Steels
What steel do you use? What are their properties? Please check out the following chart and find that out!

Our Features
Our knives
OUr Knives
Our knives are entirely manufactured on our facilities located on Albacete. Our story goes back to more than 70 years ago! We have the perfect combination between industrial manufacturing and craftsmanship.
Some of our process like laser cutting, CNC grinding and milling, etc. are made by machinery, however, most of our products are finished by our expert workers, that means more than 80% of the process of making our knives is handmade. That means we pay attention to every little and tiny detail on our products since it is made by us, and not a machine, assuring we offer the maximum quality to our clients.
That's why several well-known company from Germany and the US choose us to make their knives, they know no one else can compete with us on manufacturing their products at the required price with such a good quality.
We have been manufacturing knives and folding knives for almost every of the biggest cutlery brands worldwide for more than 20 years, we have a vast experience on custom designing, private labelling and generic branding. Among our most known products you can find the following ones:
Our knives
videos
VIDEOS
Do you want to know more about us? An image is worth more than a thousand words! In this section you can find all the videos related to J&V: tutorials, reviews, testing, etc. One click away of you!
videos
Team
The Crew
This is some of the people we count on when we need a video, photography or promotion:
Team
Team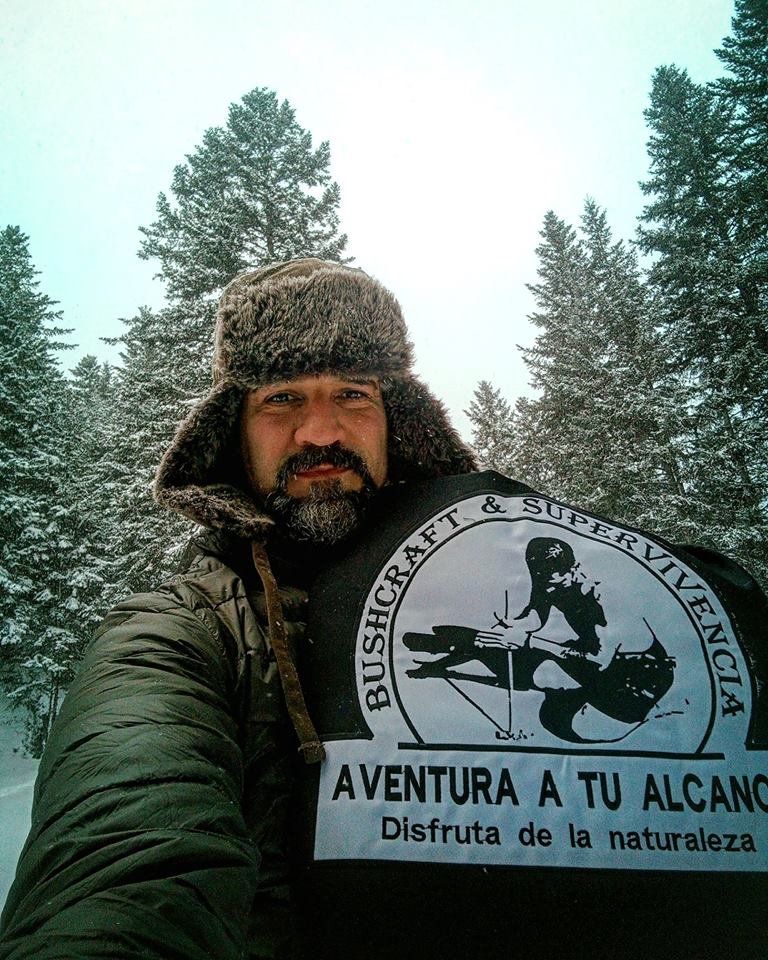 Aventura a tu alcance, (Adventure at your fingertips)
TESTER
Survival and bushcraft related channel, on it you can find how to set a vivac, survival techniques, material reviews and tutorials of everything related to the knives world.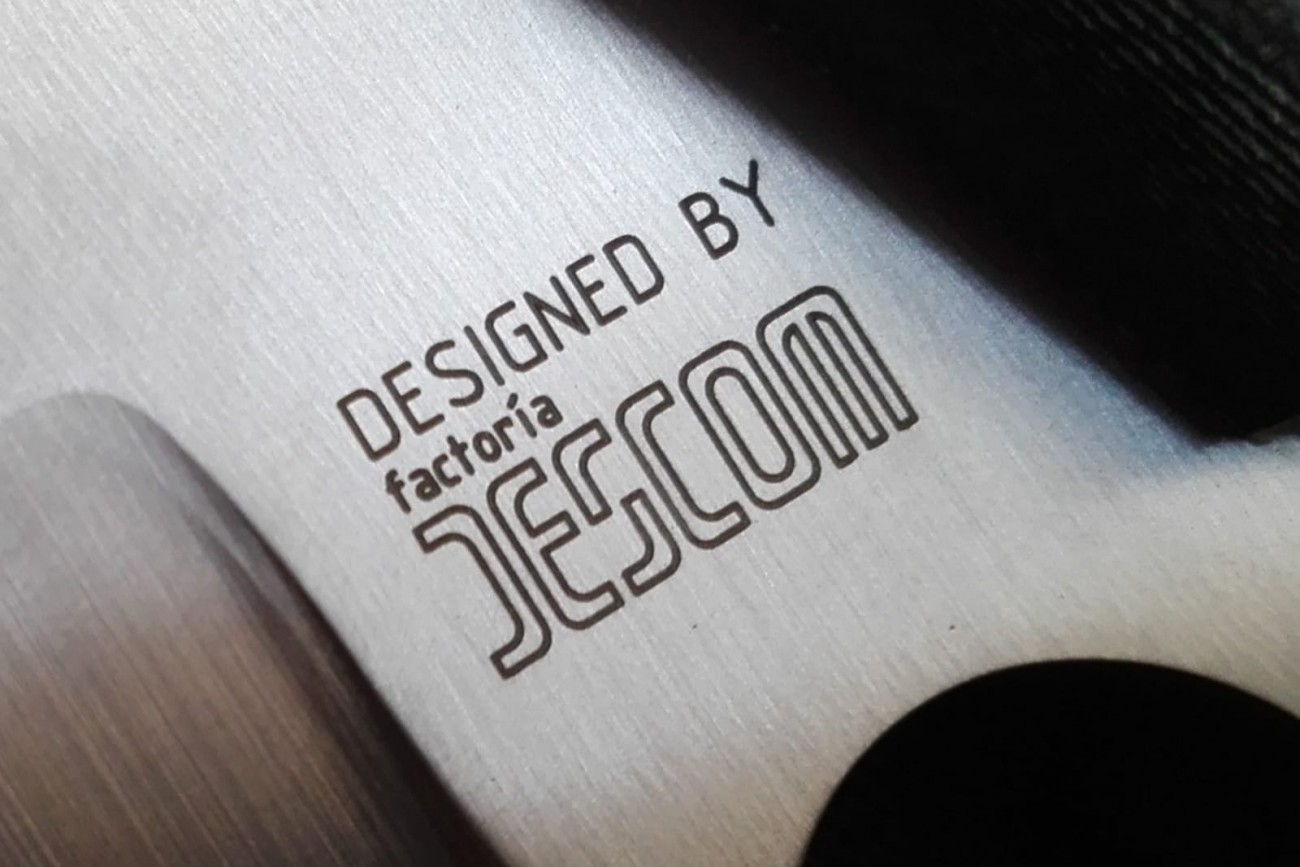 Factoría Descom
KNIVES DESIGNER
Factoría DESCOM is a concept. Designing can't be don't without experience.
Enrique Descalzo Comins is the responsible of FACTORIA DESCOM. He has been developing survival skills from years ago. He colaborates with law enforcement cops like police and military units designing knives and folding knives.
He is the designer of some of J&V models such as Raptor, UOE-II, Titán, DESCOM-1, etc…
Are you a photographer, instragramer, youtuber, reviewer, etc? Contact us with your personal information to enter on our database, we may need something from you soon ?.
Team
Catalog
Get Our PDF CATALOG NOW
Our last catalog entirely published for your disposal. Do you need photography of our products with no background? Do you need products descriptions? Ask us for it!
Catalog
, PRIVATE LABEL AND GENERIC BRAND
Do you have an idea of a knife or a folding knife?
Do you want us to manufacture your very own product?
Do you need any service from us apart of manufacturing?
We are experts on manufacturing knives and folding knives for the biggest cutlery brands worldwide, you may have seen our products before but you don't know it's made by us!
We can manufacture ANY design you have in mind, in fact, we can even customize one of our current designs to adapt it to your needs, and more than that, we can even distribute our very own products with your brand on it. We have been doing custom designs, private labelling and generic brand for more than 20 years since we realized it's a key factor to a successful company, why would you only manufacture your very own design?
Both, bigger and smaller brands want their brand logo and name on their knives but they don't have a factory or the cost are really high for that. We offer every solution from designing the knife or folding knife to manufacture it entirely. If you have an idea, a design or you just want one of our designs (or customized design) with your brand request us a custom quotation, we will study it all to meet all your requirements!